philosophy
We create the spaces with good vibes, filled with precious moments and memories.
These spaces will remind you a same impression as a brownbag at supermarket for putting in precious articles.
Mainly designing "Restaurant / Bar" category.
Since 2005- Double as a senior designer of GLAMOROUS Co.,ltd.
Have been designing domestic and international projects up to now.
Profile
株式会社ブラウンバッグ・ラボ

設立日:2007年7月

代表者:阿部 信吾

所在地:【大阪本社】〒550-0004
大阪市西区靱本町1-19-23 511

【大阪デスク】〒550-0004
大阪市西区靱本町1-13-9 4F

【東京デスク】〒153-0042
東京都目黒区青葉台3-18-10 BF

事業内容:インテリアデザイン、プロダクトデザイン

Osaka Head Office
#511 1-19-23 Utsubohonmachi, Nishiku
OSAKA5500004
Osaka Desk
4F 1-13-9 Utsubohonmachi, Nishiku
OSAKA5500004
Tokyo Desk
BF 3-18-10 Aobadai, Meguroku
TOKYO1530042

Phone:06-6449-1711

FAX:06-6449-1712

URL:brownbag.jp/
Designer
阿部 信吾
Shingo abe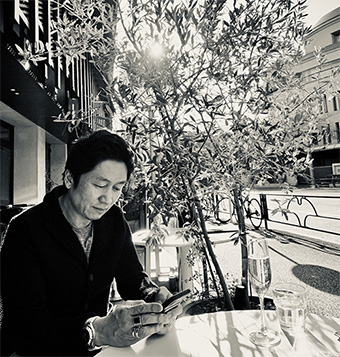 1996-1999

ASK PLANNING CENTER、INCデザイン部門にチーフデザイナーとして勤務
2000-2002

株式会社バルニバービに勤務開発室部長として勤務。
2002-

独立したインテリアデザインオフィス、brownbag lab.を開始。
2005-

GLAMOROUS co., ltd.のアソシエイトとして参加。
(シニアデザイナー)
2007-

株式会社ブラウンバッグ・ラボを設立